Instagram has become a powerful platform for regular Indian women to build influential personal brands as content creators. Top Indian female Instagram influencers like Sejal Kumar, Dolly Singh, and Kusha Kapila command millions of engaged followers.
Aspiring influencers now have an opportunity to monetize their social media passion into a full-time career through brand sponsorships. However, breaking through the noise on Instagram takes creativity, persistence, and strategic thinking.
This guide covers the essentials of starting and growing as a female influencer on Instagram in India – from developing your niche to working with brands. Follow these tips to maximize your impact and income potential on the platform.
Choose a Distinct Content Niche
The foundation of any influencer profile is high-quality content focused on a specific visual niche. Determine what you're most passionate about and skilled at conveying through images and videos out of subjects like:
Fashion, beauty and lifestyle
Food
Travel
Yoga and wellness
Decor and DIY projects
Photography/cinematography
Parenting and family
Fitness and health
Humor and comedy skits
Arts, crafts, and design
Books and reading
Gaming and fandoms
Education and courses
Motivation and self-help
Further specialize around your unique perspective – for example, college fashion tips or budget home decor ideas. A niche focus helps attract a tailored audience.
Cultivate Your Brand Image
Beyond just good content, followers are attracted to your personality and lifestyle. Spend time developing a consistent personal brand and aesthetic:
What is your distinctive style and point of view?
What parts of your background and life story inform your content?
How can you showcase your real personality through posts?
What is the look, feel, and tone of your overall profile?
Craft captions in your authentic voice and let your personality come through. Align your bio, highlights covers, profile photo, etc., for congruent image-making.
Implement a Consistent Posting Schedule
Post new content frequently to stay in mind with the Instagram algorithm and community. Analyze when your audience is most active online. Aim to post at least 1-2 times per day.
Schedule posts in advance using planning apps to space out content. Mix your post types between photos, longer videos, reels, stories, and live streams. Consistency and variety keep fans engaged.
Optimize Hashtags and SEO
Hashtags and keyword optimization are crucial to get discovered. Identify 20-30 relevant niche and trending hashtags to use per post. Tools like Display Purposes and Ritetag help find popular options.
Also include branded hashtags you create and frequently use in captions to aggregate your content. Strategically use keywords in captions as well.
Interact With Your Audience
Building connections truly sets influencers apart. Respond to comments, ask questions in captions, and know your superfans. Like and reply to followers regularly from your account, too.
Share user-generated content and stories. Send small 'thank you' gifts to loyal followers. Make your audience feel recognized.
Improve Your Content Production Skills
Level up your video editing, photography, caption writing, and production quality over time. Take online courses, experiment with new tech tools, and refine your skills.
Work with creative partners like videographers and designers to bring fresh perspectives. High-quality content keeps audiences engaged as you grow.
Collaborate With Micro and Macro Influencers
Connect and collaborate with relevant influencers to cross-promote each other's profiles. Do collaboration videos, Instagram takeovers, share content, etc.
These partnerships expose each other's audiences to new accounts and foster community. A rising tide lifts all ships.
Leverage Instagram Ads and Paid Features
Invest in promotions like boosted posts and Instagram Story ads to expand your reach, especially as you build your profile. Promote your best content.
Also, use paid features like stickers, badges, and IGTV Premiere videos to stand out and monetize. Slowly build up from free components to start.
Join Affiliate Programs Relevant to Your Niche
Sign up for affiliate programs that align with your niche – for example, joining Amazon Influencer or Flipkart Affiliate as a lifestyle blogger. Earn commission promoting relevant products you love.
But only endorse brands you actually use and connect organically within content. Don't overload followers with product pitches.
Work With Brands as an Influencer
Once you build an engaged following, offer your influencer marketing services to brands. Or respond to recruiter outreach emails.
Set fair rates based on your reach, engagement metrics, and industry benchmarks. Only work with authentic brands you genuinely like and connect with your community.
Diversify Your Income Streams
Leverage your audience to diversify beyond brand sponsorships. Sell merchandise like t-shirts, courses, and ebooks, or launch a membership community for reliable income. Hold in-person events.
Balance passive monetization with active client work. Have multiple income buckets so no one brand controls your revenue.
Track Analytics and Optimize
Analyze Instagram Insights metrics regularly. See which posts drive the most engagement, impressions, and new followers.
Experiment with different content formats, posting times, and tactics to see what resonates best with your audience. Keep iterating and improving.
Consistency, persistence, and constantly providing value to your niche audience, above all else, are crucial to growing an impactful personal brand on Instagram as an Indian female influencer.
Crafting an Influencer Instagram Profile
Optimizing your Instagram profile is crucial to initially attracting followers and brands:
Profile Photo
Choose a vibrant, high-quality headshot that shows your personality and aligns with your niche. Have a consistent look.
Bio
Summarize your niche and what you offer clearly in your bio in 160 characters or less. Include important keywords that brands search.
Name
Make your account name catchy and easy to remember. Use your real name or a memorable handle tied to your niche.
Link in Bio
Drive traffic to your other social profiles, website, blog, or shopping links using the website field in your bio.
Highlights
Organize key content, collaborations, and introductions to you into neatly branded highlights at the top of your profile.
Stories Highlights
Curate your best stories into thematic highlights like "Outfits of the Week" or "Day in the Life" for new visitors.
Hashtags
Include relevant niche hashtags visitors can follow in your bio to help them discover you and browse related content.
Brand Kit and Media
Add a media kit to your bio linking your rates, press features, and brand assets to attract sponsorships.
Key Metrics to Track as an Influencer
Analyzing your Instagram profile analytics helps optimize your content and growth:
Follower Count
Follower Demographics
Impressions
Reach
Engagement Rate
Saves
Link Clicks
Story Views
Traffic Sources
Follower Growth Rate
Study how each metric evolves and set goals. Compare your performance to competitors. Analytics inform your influencer strategy.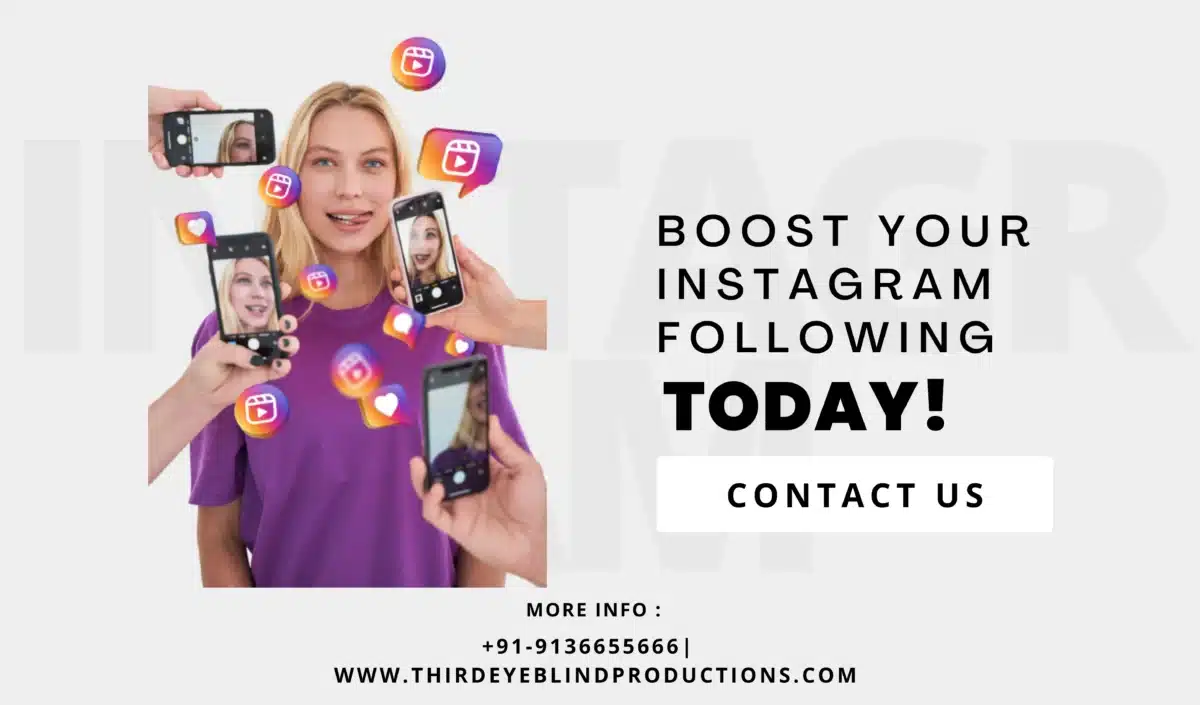 Maximizing YouTube for Added Impact
Expanding onto YouTube can help amplify your influencer impact:
Upload additional video content like tutorials or vlogs
Cross-promote your Instagram
Share longer form videos than Instagram allows
Rank in YouTube search with SEO
Leveraging multiple platforms strengthens your brand and provides more monetization.
Handling the Challenges of Influencer Life
Becoming a top influencer also comes with unique challenges, including:
Maintaining Work-Life Balance – Don't let influencer work consume your personal life. Set boundaries and take time off.
Avoiding Burnout – The pressure to constantly create fresh content is draining. Take breaks when needed.
Tuning Out Comparisons – Don't obsess over other influencers' metrics or success. Run your race.
Mitigating Trolls – Use comment filters to block negativity. Don't engage with trolls.
Preventing Content Theft – Watermark images and file copyright strikes against scammers stealing your work.
Upholding Authenticity – Brand deals may push you to over-promote. Stay true to your roots.
The influencer grind requires grit. But the impact and opportunities make it rewarding.
Conclusion
Growing an engaged Instagram following and thriving as an influencer takes consistency, hard work, and business savvy. But for Indian women passionate about content creation and social media, it provides a path to gaining influence, income, and independence.
Leverage this guide to optimize your brand, production aesthetic, niche focus, and monetization strategy. The potential to turn your creativity into a career awaits. Ready, set, influence!