SEO Services Company In Mumbai
Being visible in this modern age is important. Isn't it?
Every business has some ways to enhance its content strategy and become source full for the audience. Content is the ace of business that needs to be perfectly driven to approach the target audience. Search Engine Optimization is a technique that strategizes to get your business highly ranked on various search engines. SEO helps you populate in the search engine page results for all the services you offer.
Our Strategized, Creative and focused Data-Driven SEO approach
Specialized in Influencer Marketing, we have a team of SEO specialists, developers, content marketers, writers, web designers to make your thoughts more enhanced. Third Eye Blind Productions have always set a motive of delivering the best out of everything to upgrade your business standards on a higher level. Working with us, you can experience good SEO experts to give your brand commercial value in the industry. Keyword research with SEO consulting services is what we readily deliver with SEO audits as well.
Third Eye Blind Productions will always be ready with the motive to increase your online presence, generate leads and increase your returns.
The value of organic SEO in the commercial sector has a long-term effect. Our marketing services have been related to organic search engine optimization that acts as an operating lever. Click-Through Rate is more effective in organic search rather than paid search results.
Third Eye Blind Productions makes sure that you have an SEO consultant who is present at your end to increase your ranking on organic search and clear all your doubts and also eradicate all the marketing rival tactics that affect your Search Engine Results Page. The measures that our SEO's use to improve your organic rankings are landing page re-optimization, keyword technique, log writing, persona development, link profile analysis, organic link building, etc.
SEO campaigns have always played a major role in planning and effort of optimizing a page to improve its Google rankings. On-Page services are the SEO campaigns displayed on your landing page. This service can enhance your online visibility and can approach high-quality traffic.
Third Eye Blind Productions provide you services such as optimizing your HTML tags and developing headlines. Our team of expert SEOs helps you publish valuable content on your website. The SEOs are groomed with search engine best practices to create an effective impression of your business before the audience. A glance of some features included under the On-Page services section that we provide are blog post content writing, CRO and call to action marketing, meta tag development, website traffic analysis, mobile optimization, technical SEO audits, web design, etc.
The performance of your domain also matters when we talk about Off-Page SEO services. This is an important factor that improves anyone's domain performance on the search engine results page. Off-Page optimization also plays a crucial role in creating brand credibility and also enhances online exposure.
We develop a process where Third Eye Blind Productions initiates Influencer Marketing, Social Media Marketing, Web Link Building, Digital Marketing to generate positive ratings for your business. The marketing strategies that we have are Social Media Management, Digital Marketing, Email Marketing, YouTube Marketing, Influencer Marketing, etc.
Third Eye Blind Productions have a team of creative writers who are in fierce play of organizing SEO-friendly content for your website. Creating short web-based content, blog writing, optimizing available services, optimization of product pages, and much more.
We look closely at how to make your content communicate with the audiences', review your competitors' content marketing strategy, identify effective content to keep the traffic on the higher level, use different writing styles to keep you presentable in the industry.
Local audiences are a vital part of our targeted section of customers. Local SEO services prove to be the best factor that creates a good impression on the local audience. Statistics show that approximately 60-70% of people search for local businesses online. Here, Google My Business helps in organizing the company's image and improving local SEO ranking. This in return attracts high object consumers.
We always keep in mind that your presence is of utmost importance when it comes to organizing business on the local level. This action manages your online reputation and helps in increasing your followers on the local level. To initiate all these actions and formulate a process, we contain services like brand monitoring, link building, business management, GMB optimization, localized content development, mobile optimization, etc.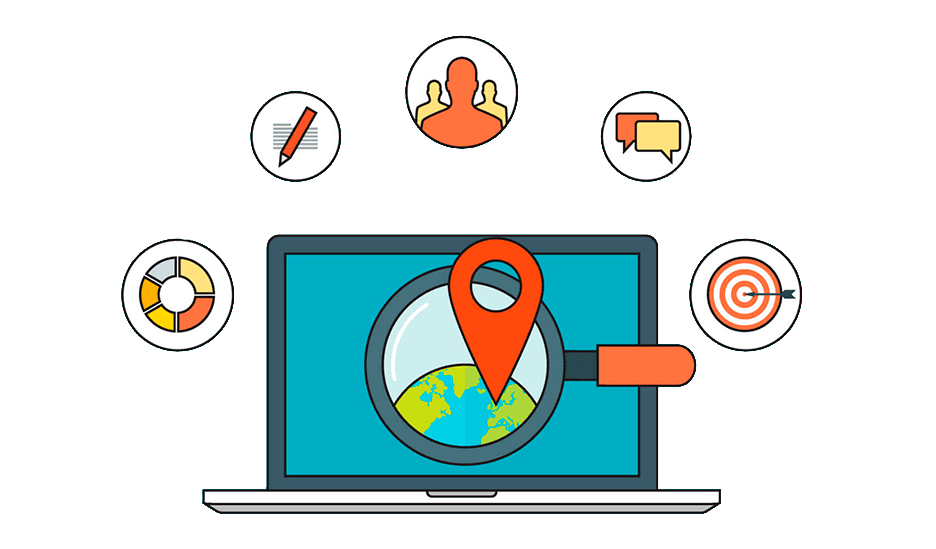 Third Eye Blind Productions have always met our client's business benchmark and willfully tries to uplift their status. There are many parameters on which we have been clear to give our clients creative, innovative, and discoverable matches for their businesses. Some of our best moves that create a platform for different customers to enhance their businesses and mark a level to which they can upgrade are experience, dedicated approach & follow-up, relationship management, visible and clear reporting, value honesty and integrity, eCommerce SEO, conversion rate optimization (CRO).
Predominate your Competitor
Many search engines have immense depth of information and every single query that outstretches nearly 4 billion queries. Everyone, on Google as well, have billions of search results per day. Do you still have thoughts of competing without search engine optimization?
You need to identify a big fact that competing with your rivals in business needs perfect parameters, and that's where SEOs stand and plank your business upliftment.