Marketing Strategy
Description
Target Market
– Affluent individuals
– Corporate fleet customers
– Automotive enthusiasts
Brand Positioning
– Sporty, high-performance luxury vehicles
– Exceptional driving experience
– Owner pride
Product Design
– Cutting-edge technology
– Luxury interfaces
– Customization options
Advertising
– Lifestyle magazines
– TV ads showcasing performance
– Targeted online ads
– Social media campaigns
Sports Marketing
– Motorsports sponsorships
– Celebrity brand ambassadors
– Events like golf tournaments
Pricing
– Premium pricing for luxury status
– Leasing/financing options
– Frequent model changeovers
Distribution
– Exclusive BMW dealerships
– Located in affluent areas
– Online vehicle information
– Certified pre-owned programs
Key Takeaways From Marketing Strategy Of BMW
BMW has become synonymous with luxury and performance in the automotive industry. The German automaker has built this prestigious brand image through decades of innovative technology, sleek design, and savvy marketing. BMW's marketing strategy focuses on promoting the driving performance, innovation, quality, and brand prestige of its vehicles.
Targeting Affluent Driving Enthusiasts
BMW aims its marketing at affluent consumers with high disposable incomes who value performance driving. This includes wealthier professionals, corporate fleet customers, and automotive enthusiasts. BMWs are priced at a premium appropriate for its luxury brand status, making the vehicles aspirational purchases for upper class consumers. Those seeking or owning BMWs often have a need for status demonstration through premium brands. BMW caters to this with sleek designs and powerful performance.
Demographics:
Age: 30-60
Gender: Predominantly Male
Income: High-income individuals
Psychographics:
Lifestyle: Luxurious, performance-oriented
Values: Quality, innovation, performance
Online Behavior:
Active on professional social media platforms like LinkedIn
Engages with automotive influencers
Frequently researches vehicles online
The Ultimate Driving Machine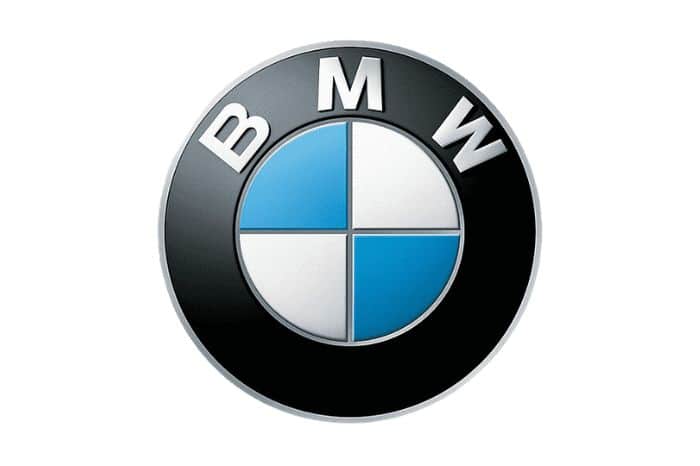 BMW's brand slogan "The Ultimate Driving Machine" perfectly encapsulates its brand identity. BMW has positioned itself as a high-performance brand that offers luxury vehicles with exceptional driving dynamics. BMW uses motorsport partnerships to reinforce this dynamic brand image. They want car enthusiasts to associate BMW with the thrill of speed, agility, and performance.
BMW engineers its vehicles for precise handling and driver focus, while still providing a comfortable interior experience. Their focus on performance leaves drivers feeling connected to the road. BMW's target consumers desire this dynamic driving experience from their vehicles, which BMW certainly delivers on.
Cutting Edge Innovation & Technology
BMW prides itself on being an innovative brand pushing the limits of auto engineering. They incorporate the latest technology into their vehicle designs and features. Some examples include:
Industry-leading turbocharged engines that balance power and efficiency
Carbon fiber reinforced chassis components to reduce weight
Gesture controls and heads-up displays on windshields
Advanced safety features like collision avoidance systems
Self-parking technology
BMW employs over 9,000 engineers and invests heavily in R&D to continue leading automotive innovation. This focus on high-tech features attracts affluent professionals who value being on the cutting edge. BMW's iPerformance line also demonstrates their innovation in electric mobility and autonomous driving.
Also Read – NESTLE'S MARKETING STRATEGY [2023]: A CASE STUDY OF GLOBAL SUCCESS
Luxury Design & Personalization
While performance is paramount, BMW infuses its brand DNA into the design aesthetics of its vehicles. Flowing exterior lines evoke a sense of motion and athleticism. Interiors exhibit BMW's meticulous attention to detail, ergonomics, and premium materials. This refinement enhances the overall driving experience.
BMW offers customization options so buyers can tailor the car to their tastes. From exterior colors and alloy wheels, to fine-grain leather and interior trim materials, consumers can personalize their ultimate driving machine. This personalization allows drivers to feel connected to their BMW.
Targeted Advertising Across Media Platforms
BMW utilizes a mix of traditional and digital advertising channels to promote its brand. Print ads in lifestyle, sports, and automotive magazines capture BMW's target consumer demographic. Slick TV commercials highlight BMW performance and technology features while displaying aspirational settings. BMW prioritizes social media marketing with engaging creative content on Facebook, Instagram, Twitter and YouTube.
Online ads allow precise targeting of affluent neighborhoods and areas with luxury dealerships. BMW advertises at high-profile sporting events like the Olympics, PGA golf tournaments, and Formula One racing to associate its brand with competitive performance. BMW's media mix promotes both its brand image and key features to prospects.
Sports Marketing & Brand Ambassadors
Sports marketing represents a significant part of BMW's brand and media strategy. BMW maintains a strong presence in motorsports to reinforce its performance credibility. The brand has long been involved in Formula One racing through team sponsorship and development partnerships. BMW also formed the BMW M motorsport subsidiary dedicated to auto racing.
In addition to motorsports, BMW leverages sponsorship deals across golf, the Olympics, rugby, eSports, and beyond. The brand cultivates celebrity brand ambassadors like golfer Jason Day and tennis star Alexander Zverev who embody BMW's dynamic and aspirational image. Sports provide BMW a high-visibility arena for showcasing new vehicles and engaging target consumers.
Strategic Pricing
As a luxury brand, BMW utilizes premium pricing appropriate for its positioning and reputation. Consumers pay more for the BMW badge that represents quality engineering and performance. Careful price positioning maintains exclusivity while generating high profit margins.
BMW frequently updates its model lineups with new vehicle designs and features. This motivates current BMW owners to trade up to the latest models and keeps the brand feeling new. Leasing and financing options improve affordability and access for some buyers that may be priced out of purchasing. BMW caters to a customer base less price-sensitive than the average car buyer.
Dealership Facilities Matching Brand Prestige
The retail environment plays a major role in the BMW customer experience. Dealerships showcase the sophistication and performance aesthetics of the brand. Facilities display luxury furnishings, designer artwork, and high-end amenities. Sales staff are trained experts on the entire BMW lineup and properly represent the brand image.
These dealerships are strategically located in affluent metro areas and surrounding suburbs. The dealership network extends worldwide with over 3,500 global retail locations. Facilities incorporate the latest digital technology for vehicle selection, configuration, and purchasing. BMW's premium dealership experience mirrors the quality and prestige of the brand's vehicles.
Pre-Owned Programs Expand Brand Reach
BMW extends its brand exposure through pre-owned and certified pre-owned (CPO) programs. These programs cater to buyers who crave the BMW badge at pre-owned vehicle price points. Pre-owned inventory supplies trade-in customers and expands affordable access to approved used BMW models.
The BMW CPO program offers extended limited warranties, vehicle inspections, and benefits like roadside assistance on certified pre-owned vehicles. This provides consumers peace of mind when purchasing used. These programs allow more drivers to enter the BMW ownership family earlier at lower price points. Selling pre-owned builds BMW brand awareness and loyalty across generations.
Omni-Channel Brand Exposure
BMW utilizes an omni-channel approach with online and offline touchpoints to expose consumers to the brand. BMW was an early automotive adopter of social media and continues innovating its digital presence. The company engages audiences through Instagram, Facebook, YouTube and TikTok with entertaining, branded content.
The BMW website serves as an informational hub highlighting new models, brand stories, and dealer/service resources. Consumers can build and customize BMW vehicles online to best match their preferences. This user-friendly online experience extends BMW's brand reach. Brick-and-mortar dealers provide an experiential showroom environment to complement BMW's digital channels.
In summary, BMW employs a multi-pronged marketing strategy combining performance credentials, brand prestige, targeted advertising, strategic pricing, and an integrated omni-channel presence. This deep brand integration across channels and partnerships cements BMW's image as the ultimate driving machine. BMW converts brand enthusiasts into loyal customers worldwide through its marketing leadership.